Social Media is the phrase often used to explain a website that enables its users to establish public profiles within that particular Website. More so, users can create relationships with other participants including family members and friends. And cultivate relationships with those who have direct entry to the profiles created on social networking sites in society. Due to the profound knowledge of the sociological mechanism and how communication manipulates human beings' perspectives and actions, which is of vast significance and as well a thing of utmost concern.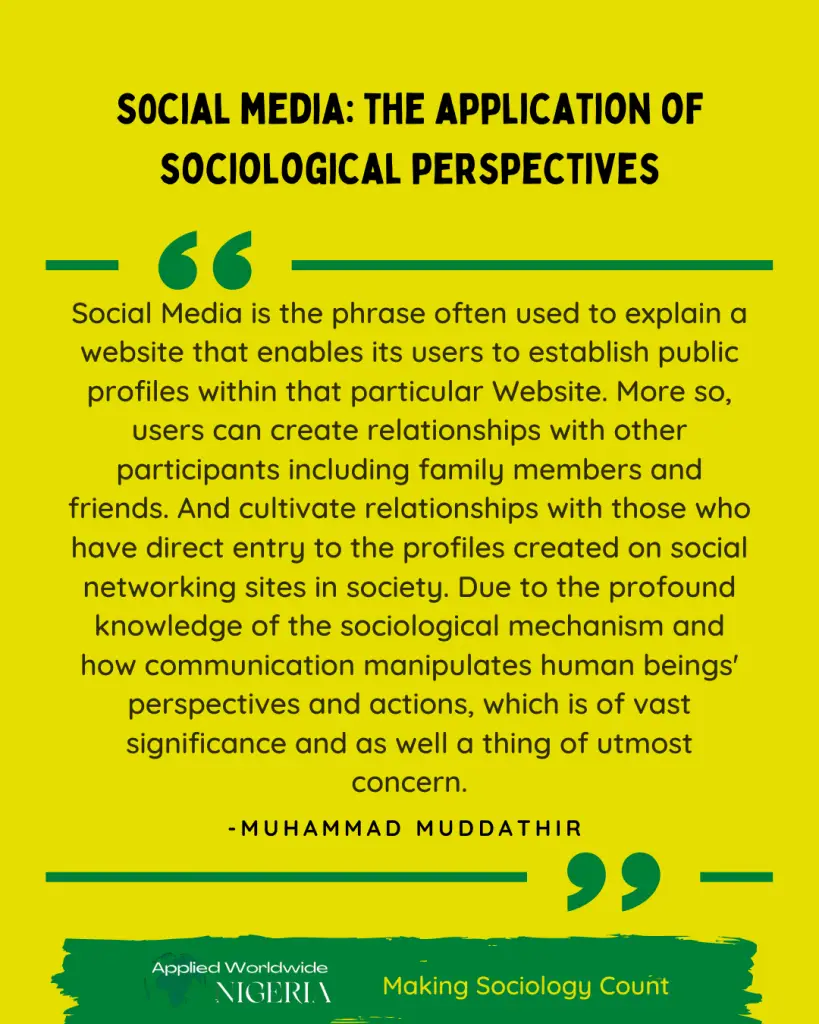 However, it is a dreadful validity that today's youths have become political pawns on social media by allowing themselves to be used as mere warriors of politics, which would be dumped. It's so unfortunate, how youths, as emerging leaders, are becoming political thugs on social media by casting aspirations on the personalities of the leaders and opponents of their commanders.
Why Does Youth Become Political Dogs via Social Media In Nigeria?
 One of the fundamental rationales, why the youths become political dogs on social media, is unemployment. In the sense that even after obtaining a degree or Masters, it's difficult to secure any job. Which leaves them no option but to run from one stakeholder to another in search of a job.
Youths are becoming more and more accustomed to getting involved in politics as the susceptible and lenient means of earning money.
 Today, youths are convinced that finding a master who can buy them smartphones and give them some money that will not end their deprivation, is the only way to earn them because they don't have a slot in any ministry or office. Unemployment is a crucial concern in the lives of youths who are often targeted by so-called politicians.
The dearth of self-love, lack of fidelity, and covetousness in youths of today play a crucial role in hurling youths into politics on social media. The inadequacy of NGOs such as the Center for Information Technology and Development (CITAD). The Center for Information Technology and Development (CITAD) is keen on sharpening youths through the promotion of good governance. CITAD sees technology as a tool to promote sustainable development, good government, and peaceful coexistence, It uses ICT to empower youth.
Ways to Tackling the Youth Politics on Social Media
The youths should be conscious of all the vitriols that are being perpetrated on social media, they should understand that this affront will not compel them a full-fledged politician on the ground, but will make them a scandal to their society.
The government and stakeholders should blow the whistle and carve a collaborative relationship with Nongovernmental Organizations like CITAD, the government should whirl more emphasis on corruption because is the ground behind all the mess up in politics. 
Teachers should also help in educating youths (Political enlightenment ) in secondary school because Secondary School is the basis. Being in a tertiary institution is a longtime plan because it has no different from the electricity shortage in the country, If teachers can put more energy into clearing the ground for youths by setting them on the right channel since, from secondary schools, the horrible participation of youths in the social media politics would drastically be ameliorated.
Political parties should own their capacity to solicit and enunciate public policy prerogatives, civic desires, and difficulties as pointed out by members and supporters. They should educate voters and citizens on the functioning of the political and electoral system. As well as the generation of general political values, balancing opposing demands and converting them into general policies.
By starting and mobilizing citizens into participating in political decisions and transforming their opinions into viable policy options, channeling public opinion from citizens to government, and recruiting and training candidates for public office.
Conclusively, the youths themselves should think deep into the truth that the children of those politicians are outside the country studying and living a happy life, if they truly love you why don't they join you with their children? They would end up telling you that they love you more than how they love their biological children if they completely love you they would not tolerate seeing you mingling with ASUU's old truck. Dear youths, you need to widen your horizon and do the needful!
May Nigeria be a better place!!